Everyone knows if you have a business, having a website, a Facebook fan page, a Twitter account and a mobile app is a basic package of reaching potential customers. Multi-channel is not news. Most companies have adopted multiple channels to stay ahead of the curve. When customers have the need to shop on the go, accessing multiple channels at the same time, the frictionless experience between different channels becomes way more important than before. Therefore, marketers already detected the next challenge of a new type of channels: Omni-channel.
According to the definition in Wikipedia.org, "Omni-channel is concentrated more on a seamless approach to the consumer experience through all available shopping channels, i.e. mobile internet devices, computers, bricks-and-mortar, television, radio, direct mail, catalog and so on." It means every channel needs to aware of customers' activities in other channels especially between offline shopping and digital channels. Marketers think customers will shift between channels more frequently but do the same task; therefore, the experience customers have in one platform will influence that in others.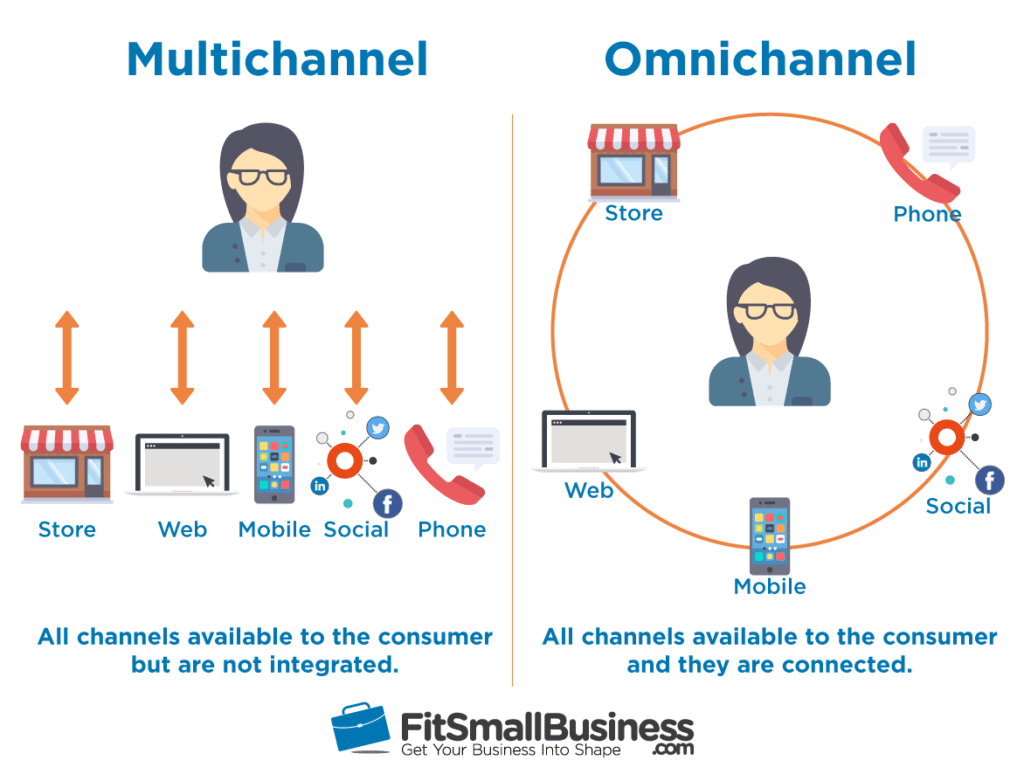 For instant, customers can use Nordstrom mobile app to search the product availability before they drive to the store. Nordstrom mobile app even presents which locations near your house still have the product in stock and prepares it for your arrival. When you got home, Nordstrom sends out an email to ask your shopping experience today. Then all the information should be collected in the database and ready for analysis. Sharing all the data of particular customers between offline and online channels is the main point of omni-channel. By offering omni-channel, marketers can provide customers seamless experience during the whole shopping process.
Omni-channel pulls the customer's data from each channel all together; therefore, marketers can provide more personalized messages and promotions to customers. Furthermore, based on customer past data collected from omni-channels, marketers can combine the information with geo-fencing technique to immediately push a notification when customers walk through the aisle where your products are displayed.
Moreover, by using Responsive Web Design (RWD)— audiences can have an optimal viewing experience from the wider screen of desktop to the smaller one of mobile devices, brands can make sure customers get consistent messages. It also helps brands create an omni-channel environment for customers.
This trend is becoming mature and it's no way to reverse back. Some pioneering companies have started to create omni-channels for the upcoming change but there is no one making it successfully for now. If your company doesn't want to leave behind, it's better to start it now.